It is time to make drinks exciting again.
For everyone.
Let's face it: drinking plain water all the time gets boring fast.
But what else can you do when you are focused on reclaiming good health? If you are in a state of recovery - either from addiction or a health problem - you want to do everything you can to promote whole body wellness.
Alcohol and sugary soft drinks just don't fit into that equation.
Yet their absence make you wonder how you can treat yourself to something tasty and refreshing without compromising with unhealthy ingredients.
We know exactly how that feels. And that's how these recipes were born: to bring joy, playfulness, and most importantly, deliciousness to your glass even if you are following a restricted diet like the Paleo autoimmune protocol (AIP) or are otherwise excluding booze.
In this exciting new eBook MUDDLED, you can learn how to master the art of hand-crafted non-alcoholic beverages that are delicious, fun, refreshing, and most importantly, good for you.
A well-crafted drink is the cherry on top to a perfect meal
If you are following the Paleo diet or AIP, you know how important it is to take the time to prepare your food. You probably go to great lengths to source the best food your money can buy and prepare it carefully, enjoying every bite.
And then you serve it with plain water. Just doesn't seem right, does it?
Now you can learn how to use the rainbow of healthy fresh fruits, herbs, and spices nature provides us with to create mouth-watering craft beverages to perfectly complement your nutrient-dense meals.
There is nothing to mock about these mocktails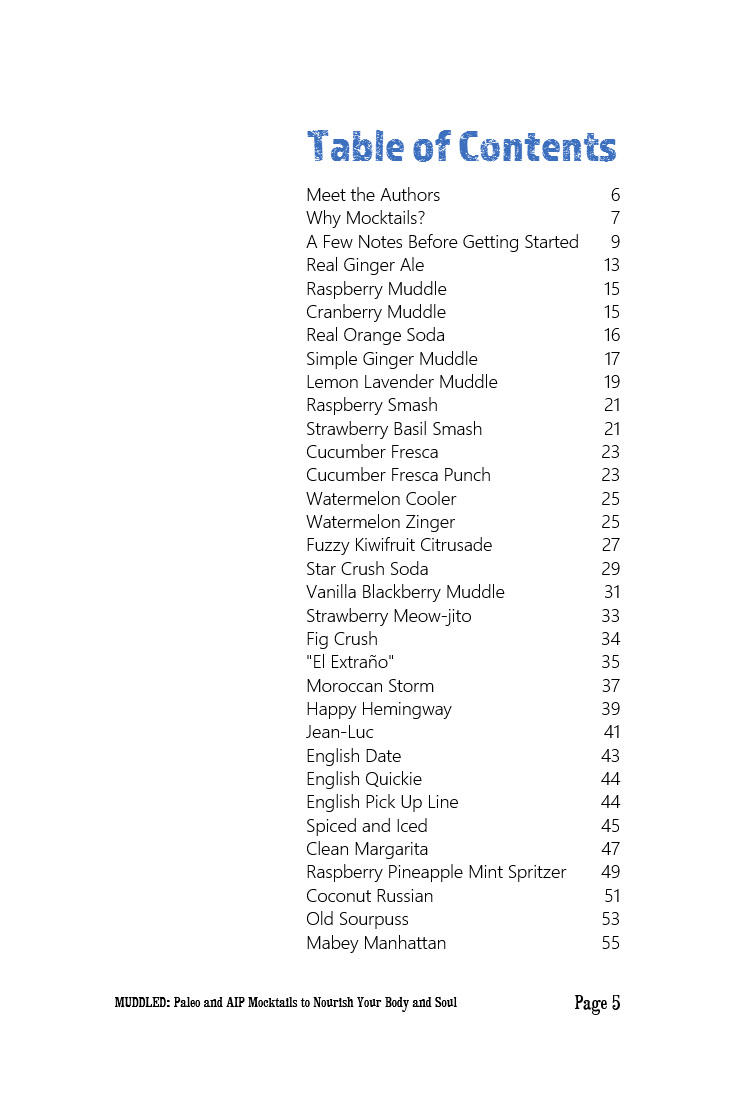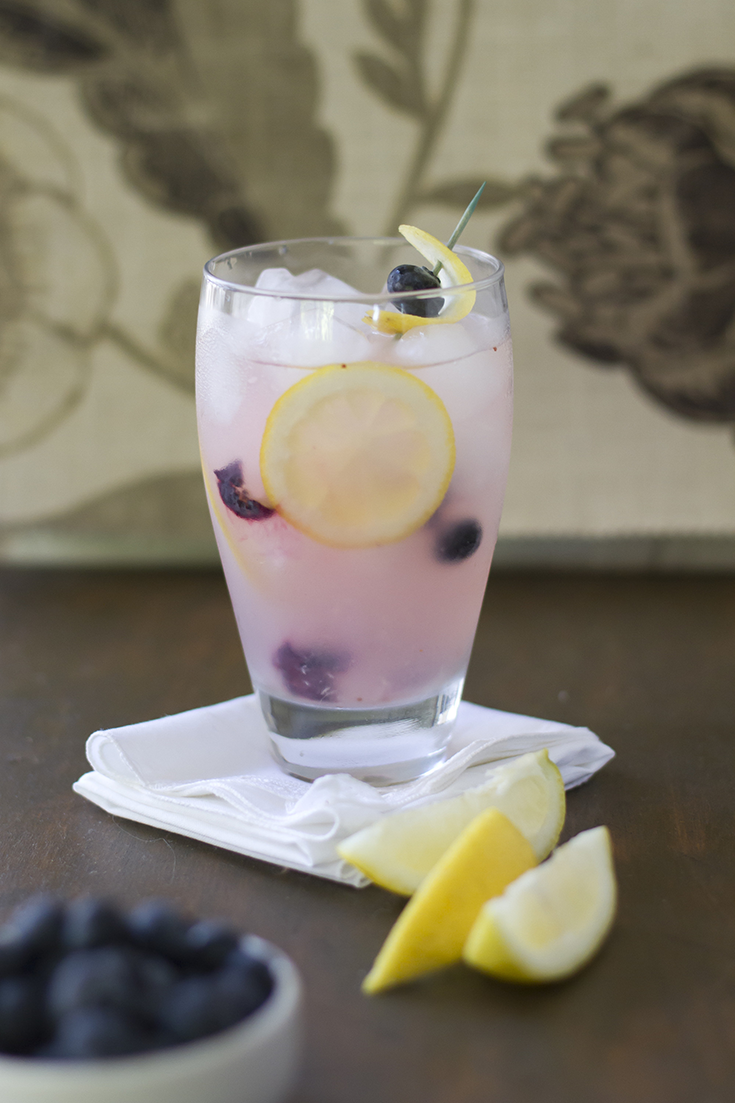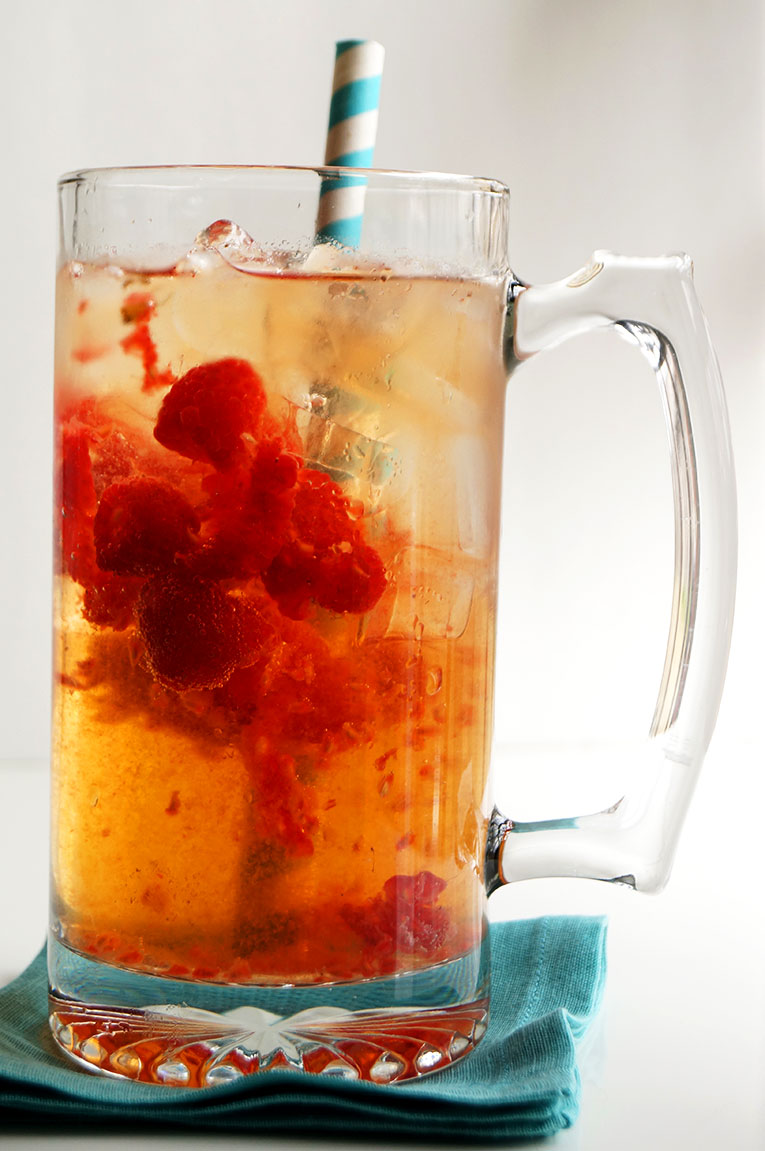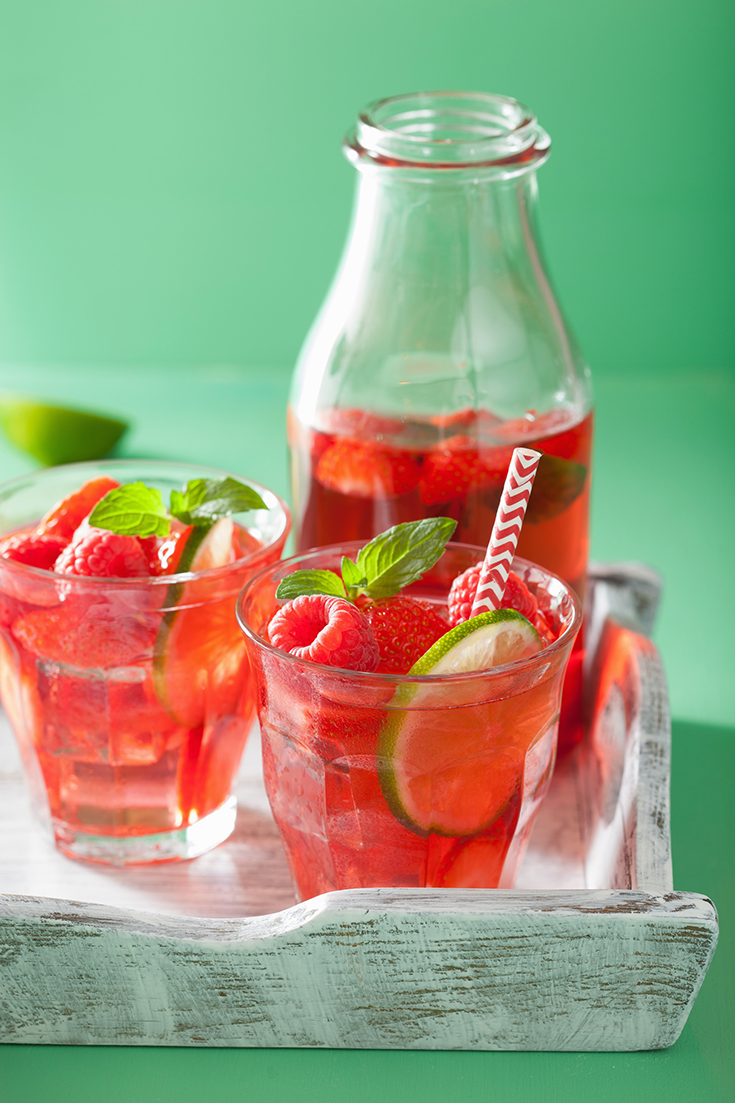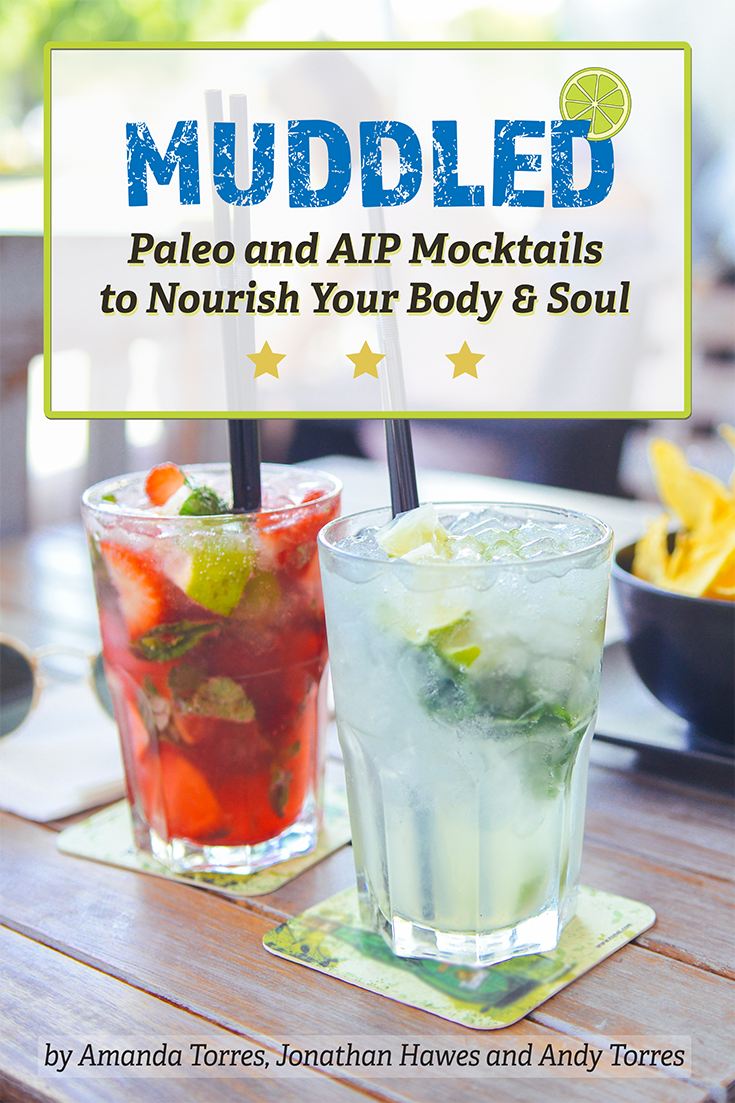 Good food and drinks do more than simply satiate your hunger and thirst. When consciously prepared and enjoyed, they nourish your body and soul as well. And there is nothing quite as nourishing as sharing a good drink with good company. This practice runs deep in human culture, and now you can get excited about drinks again without needing to resort to alcohol.
Inside this big new 2017 Edition of MUDDLED are over 40 recipes, including something for all seasons and every occasion.
This website uses Stripe to securely process your purchase. Checkout accommodates Visa, MasterCard, American Express, Discover, PayPal, and Apple Pay.
Frequently Asked Questions (please read before buying!)
Will I need any special tools to make these drinks?
True to the title, you will need a muddler to be able to make these drinks. They are very inexpensive at a local store or online.
Do any of the drinks have added sweetener?
Yes, but in most cases it can be adjusted to taste or omitted altogether. There are a few drinks that we believe need a little bit of added sweetener to have the best possible taste.
What kinds of sweeteners can I use?
We recommend only using whole, unrefined natural sweeteners like coconut sugar, sucanat (which is whole cane sugar), raw honey, maple syrup, maple sugar, or date sugar. If you prefer non-nutritive sweeteners like stevia or erythritol you should be able to substitute according to the package direcitons of the product you like to use, however please note we have not tested any of these drinks with such sweeteners.
Which special diets are these recipes suitable for?
These recipes were created while we were on the Paleo Autoimmune Protocol (AIP). However due to the use of fruits and natural sweeteners these recipes are not suitable for GAPS/SCD or recommended if you are dealing with SIBO or candida.
Are these drinks easy to make?
We think so! Most can be prepared in just a few minutes. Some do require advance preparation like brewing tea or infusing water but it's all easy peasy to do!
How can I pay for this eBook?
When you click to buy the book from this site, you will be taken to a secure screen to enter your credit card information. This site uses Stripe, a secure 3rd party credit card processor (like Square), to take payment. Stripe meets the same safety criteria as PayPal and Square (PCI Level 1, the highest and most stringent level, meaning over 6 million Visa transactions per year - read more about PCI here and more about Stripe here). Your credit card data is encrypted and never stored, and neither I nor Stripe has access to your raw credit card data (just the last 4 and the card type). Checkout on this website accommodates Visa, MasterCard, American Express, Discover, PayPal, and Apple Pay.
We are a participant in the Amazon Services LLC Associates Program, an affiliate advertising program designed to provide a means for us to earn fees by linking to Amazon.com and affiliated sites.