Make this year's holiday meals unforgettable with delicious traditional recipes your taste buds simply won't believe are allergy-free.
The holidays just aren't the same if there are no breads, cakes, cookies and pies gracing your table. When you're following a restricted diet like the Paleo Autoimmune Protocol (AIP) or eliminating all Top 8 Allergens, it can seem impossible to make your holiday meals complete with your favorite baked comfort foods and traditional desserts.
Until now, when two sisters share their baking secrets in….
A digital eBook with over 30 no-compromise holiday breads, cakes, cookies, pies, and more for Paleo, Autoimmune, Gluten-free, and (mostly) Vegan kitchens.
Hi! We're sisters Amanda (founder of The Curious Coconut) and Davina and we know what it's like to miss baked goods. When we were both on strict AIP we felt so deprived and longed for our favorite comfort foods, breads, and sweet treats.
Like in most Southern families, part of what makes the holidays so special is the tradition surrounding the food that is served. This year we wanted to be able to enjoy these favorite recipes again, so we put our heads together and recreated our family's best recipes without eggs, grains, dairy, nuts, or seeds. It was quite a feat but oh so worth all the trial and error, sweat and tears. We have truly put our hearts and souls into this collection of recipes.
Just one bite is enough to take us back to family gatherings before we had to restrict our diets. They just taste as good as the originals we remember, and we are so thrilled to share these recipes for you to enjoy this holiday season and share with your family, too! Let's all start some new holiday traditions together this year.
Now you CAN have your cake and eat it too!
The Allergy-Free Holiday Table Includes:
30+ recipes that are grain-free, dairy-free, egg-free, nut-free, vegan-friendly and are suitable for the Paleo Autoimmune Protocol (AIP)

No-compromise taste and texture that everyone will enjoy

100+ pages of content

Beautiful photographs to inspire your creativity

Easy-to-follow, detailed instructions and troubleshooting tips

A peek into our family's recipe box with tried and true recipes made allergy-free

Shopping resources page so you can stock up on all the ingredients you need in time for the holidays

BONUS: allergy-free and AIP recipes for the two most-desired holiday side dishes: Southern Turkey Dressing and Green "Bean" Casserole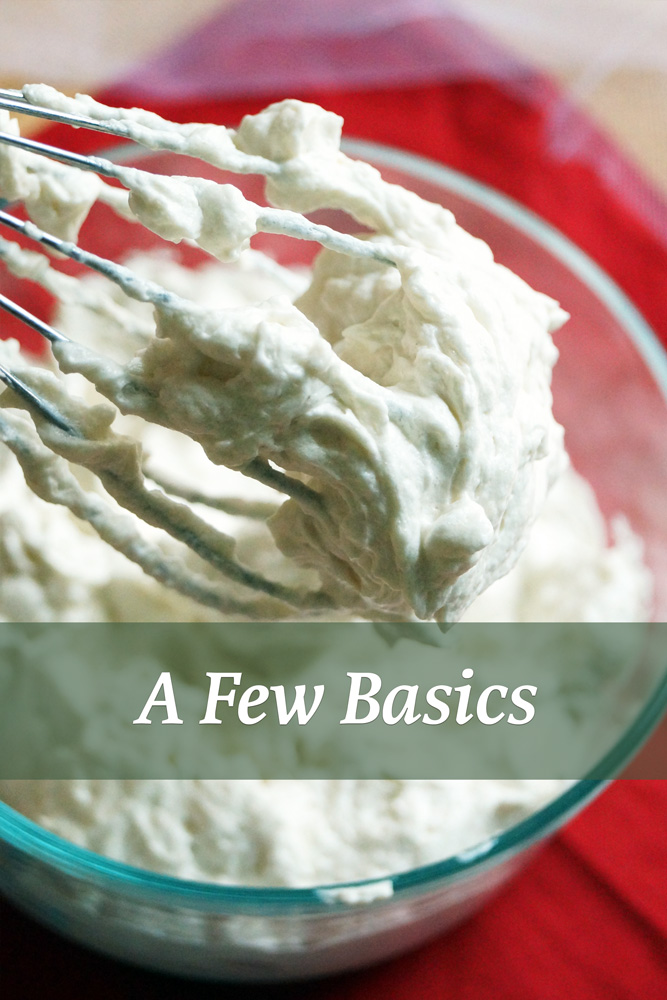 "If you would have told me that I could enjoy my favorite comfort foods like Buttermilk Biscuits, Pineapple Upside Down Cake, Sugar Cookies and more without nuts, eggs, and I would have given you a big hug! The Allergy-Free Holiday Table is packed with goodies that anyone following a Paleo Autoimmune protocol can eat and enjoy! Forget having kale for the holidays, have pie!"
Kelly Bejelly of A Girl Worth Saving
"I was so pleased to discover this tantalizing AIP cookbook! I've wanted one to recommend to my clients and readers, a recipe book that has mastered the right textures and flavors of classic baked goods, but without using eggs! I'm delighted to learn to work with cassava flour and other grain-free alternatives. And because my own son is egg-free, I'm excited to surprise him with rolls this holiday season! Not all of the recipes are refined-sugar-free, but most are. We'll have a field day with these treats."
Megan Stevens, Eat Beautiful, read her full review here.
"The Allergy Free Holiday Table fills a major void in the "real food" cookbook world. As someone who lives a gluten free, grain free, dairy free, egg free, nut free lifestyle, I find it exhausting to constantly create and convert recipes to meet my needs and that of my young daughter. I was honestly dreading the holidays this year because I simply have too much on my plate to work on additional recipes that everyone will love. Enter – The Allergy Free Holiday Table. I am floored! Not only are all the basics covered but Amanda has included some very unique recipes that are sure to be a crowd pleaser. I have already made four of the recipes in this book and they were all very easy to make (Amanda's directions are some of the best out there), didn't require lots of fancy kitchen gadgets, and took no time at all! Best of all, they were delicious. More than delicious. They were epic! You would have no idea you were eating allergen free baked goods. I am locking this book in my vault of treasured cooking resources and using it year after year!"
Jennifer Saleem, Hybrid Rasta Mama, read her full review here.
"Gluten free holiday baking just got a boost with this new eBook. Amanda and her sister Davina modified their Southern family favorites such as Biscuits, Dinner Rolls, Pies, Cakes and Cookies to adapt them for the Autoimmune Paleo Diet. Both Davina and Amanda have been on Autoimmune Paleo (or AIP as it is called), and know that sometimes you want a treat that still keeps you "legal". Your family expects treats over the holidays so give them something healthier that fits both the tummy and the table with the recipes from this eBook!"

Beverly Meyer, On Diet And Health, read her full review here.
As someone with multiple food allergies, it's a wonderful gift to open a cookbook and be able to make just about everything inside! I am thrilled with the variety of recipes included in this book and so thankful for the straight-forward (and thorough) instructions. The Allergy-Free Holiday Table is saving me so much time and giving me back my holiday joy!
Stacy from A Delightful Home.
Imagine the looks of joy on your family's faces when you serve them these recipes:
traditional holiday favorites like pumpkin pie, apple pie, cherry pie, coconut pie, gingerbread cookies, sugar cookies, bread pudding (with a "bourbon" sauce), and ambrosia
staple side dishes like dinner rolls, biscuits, and the two most anticipated dishes every year: green "bean" casserole and Southern turkey dressing
new and exciting dishes with the flavors of the season perfect for taking to holiday parties and sharing, like whoopie pies, coconut flurries, crumble cake, ice cream, salted caramels and more!
This eBook is for you if:
you're trying to figure out what to bring to the office Christmas party, so you will have something YOU can eat

your mother-in-law always makes a gluten-free dessert for you, but doesn't realize you need to avoid eggs (hint: buy HER the cookbook so she knows what to make for you!)

you just can't say no to the Holiday Cookie Exchange, and you'd really like to wow the one lady who outdoes herself each year

you're trying to feed your family healthier, even in the snack and dessert category

you want to show friends and family that gluten-free baking doesn't have to compromise taste or texture

you're nostalgic for those days of baking and candy-making with your family, and want to continue the tradition of preparing special treats with your children, despite food allergies

you're looking for an easy-to-use guide for allergy-free baking that doesn't assume you're a professional pastry chef to achieve gorgeous, delicious results!
This website uses Stripe to securely process your purchase. Checkout accommodates Visa, MasterCard, American Express, Discover, PayPal, and Apple Pay.
Frequently Asked Questions:
What kinds of recipes are inside?
The Allergy-Free Holiday Table is just that: recipes for your Fall and Winter holiday table. We have recreated the traditional Thanksgiving and Christmas treats we remember growing up with in our big Southern family. There are a variety of savory breads (like buttermilk biscuits and dinner rolls), cakes, cookies, pies, and more, like salted caramel candies and ambrosia fruit salad. Check out the table of contents in the gallery above to see them all.
Which gluten-free flours do I need for these recipes?
You will need all of the following to make all the recipes: coconut flour, tigernut flour, cassava flour, tapioca starch, and arrowroot starch. However, there are also a few recipes that would require only a few things carried by most any major grocery store, like coconut flour and sweet potatoes.
Which sweeteners do you use?
In general, you can use your sweetener of choice in most recipes. There are a few exceptions that are clearly indicated, to achieve the closest match to the original recipe's flavor. We use a variety: maple syrup, raw honey, coconut palm or sucanat, organic brown sugar, organic cane sugar, and organic powdered sugar.
Which special diets are the recipes appropriate for?
Each recipe in this eBook was designed to be Autoimmune Protocol compliant (AIP). All recipes are also free of the Top 8 Allergens (wheat, soy, milk, eggs, tree nuts, peanuts, fish, and shellfish). Anyone following a diet that is gluten-free, grain-free, dairy-free, egg-free, nut-free, legume-free Paleo, or AIP can enjoy these recipes. All recipes are also vegan-friendly.
What do you mean by "mostly" vegan and "vegan-friendly"?
We didn't intentionally set out to create a vegan cookbook, but after eliminating all dairy and eggs from baking, most of our recipes (over 90%) were naturally vegan. Agar powder may be substituted in the recipes that call for gelatin, although please be aware that we have not tested those recipes (the cakes) with agar to vouch for appropriate taste and consistency.
Is this a printed book?
No, this is not a physical printed book. This cookbook is a digital eBook that you will receive a link to download immediately after purchase.
Which devices can I use to read this eBook?
This eBook is available as a PDF file which you can read on your laptop or desktop computer, tablet (iPad/Kindle), or even your smartphone. You will need to download a PDF reader on your computer or the Adobe app on your tablet or smartphone to view the PDF file.
Can I purchase copies as gifts?
Yes!! We think that is a great idea. This eBook will make an excellent gift, especially for a loved one who is unsure about switching to a grain-free, dairy-free, or Paleo diet. Most people are hesitant to make the switch because they falsely believe that they can never enjoy comfort foods like breads and baked goods ever again. Show them just how delicious food can be with this eBook.
What's different about this cookbook?
We do not accept sub-par replacements for our favorite comfort foods. It is a blessing and a curse that we both possess a tenacity and stubbornness that won't let us rest until we get it right when it comes to recipes. Sometimes this means numerous hours in the kitchen making batch after batch until it is perfect.
When other people would say "this is good enough" we say "it's not just like we remember!" and we go back in the kitchen to try again until it is.
You can trust that each and every recipe included in this eBook tastes just like the original dish it's meant to replace. Guaranteed!
How can I pay for this eBook?
When you click to buy the book from this site, you will be taken to a secure screen to enter your credit card information. This site uses Stripe, a secure 3rd party credit card processor (like Square), to take payment. Stripe meets the same safety criteria as PayPal and Square (PCI Level 1, the highest and most stringent level, meaning over 6 million Visa transactions per year - read more about PCI here and more about Stripe here). Your credit card data is encrypted and never stored, and neither I nor Stripe has access to your raw credit card data (just the last 4 and the card type). This website uses Stripe to securely process your purchase. Checkout accommodates Visa, MasterCard, American Express, Discover, PayPal, and Apple Pay.