The Instant Pot has officially reached viral status. Even NPR is talking about it!
It's pretty cool to me to realize I played a part in that rise in popularity :-)
I have to admit, though, that for the longest time I was pretty un-adventurous with my IP, primarily using it for an endless supply of quick and easy bone broth. Last winter I rocked it weekly for making the traditional Chinese medicine gut healing food congee, too. And I've always loved that I can throw a roast or whole chicken (even frozen) into it to have supper ready 1-2 hours later (vs what used to happen when I forgot to thaw meat.....time to order take out!)
I've been experimenting lately with soups in the IP. What more can you ask for? One pot to clean up and your meal is ready after 3 minutes of cooking (assuming you keep a ready supply of bone broth in your freezer. If you don't, you should start! Learn how here. Side note: the nice thing about the jars and lids I recommend for storing broth is that you can pull them from the freezer and put them in a very warm water bath to start to thaw, change the water a few times over 10-15 min, then it will be loose enough to dump right in your pot still mostly frozen. You can quickly melt it in the Instant Pot with the "saute" function).
And speaking of the saute function, you can use it to give your meals extra flavor. Add some fat and your aromatics (onions, garlic, shallots, celery, carrots, fresh herbs, etc.) and you can brown them then deglaze and scrape up all the good browned bits. You can also brown hunks of meat on all sides using this function, too. It sure beats the process you have to go through with a slow cooker which means dirtying a pan on the stove. But, if you are extremely pressed for time the browning step in most every IP recipe can be optional.
I cooked this recipe when I was super sick with a cold. I rarely ever get sick anymore, but the right set of circumstances + stress + everyone in Memphis currently being sick overwhelmed my system.
I was sick for 8 days and bedridden for the first 3.5 days, and really had no appetite during that time. But once I stopped spending the entire day in bed I did want some food, and in my fever-delirious and ultra fatigued state it was no biggie for me to whip up this delicious soup. And it sure hit the spot!
If you are not already familiar with the magic of adding pureed cauliflower to soups then I am so glad to be sharing this info with you! Pureed cauliflower is an amazing thickening agent thanks to pectin, a polysaccharide and source of fiber which is a natural gelling agent (it's traditionally used in jams and jellies). If you purchase a canned or boxed potato soup (even the "clean" or organic brands) it is pretty much guaranteed to have dairy in it to make the soup creamy. By pairing the potato with pureed cauliflower you get a beautifully thick, rich soup without any dairy or non-dairy alternative needed! Plus, hello, you are getting a big dose of a healthy cruciferous veggie!
Health Benefits of Cauliflower
Cauliflower, like other cruciferous vegetables, is seriously nutritious. It is an excellent source of vitamin C (1 serving meets 42% of your daily needs), vitamin K (phylloquinon - K1) , folate (for you fellow MTHFRs), vitamin B5 (pantothenic acid), and vitamin B6 (pyridoxine). It is a very good source of choline, dietary fiber, omega-3 fatty acids, manganese, phosphorus, and biotin. It is also a good source of vitamin B1 (thiamine), B2 (riboflavin), and B3 (niacin), the minerals potassium and magnesium, and even protein.
Crucifers get their distinctive pungent aromas and bitter flavors in part due to sulfur-containing compounds called glucosinolates. Chopping, chewing, and digestion render glucosinolates into the biologically active compounds indoles, nitriles, thiocyanates, and isothiocyanates, and these have been the subject of quite a number of scientific studies with regard to their chemopreventive (anti-cancer) benefits. Indoles and isothiocyanates in particular have been shown in animal studies to inhibit a wide range of cancers, including esophageal, lung, bladder, breast, liver, stomach, and colon and some human trials show possible benefit for lung, colorectal, prostate, and breast cancers. According to Cancer.gov, possible mechanisms to explain these effects include:
protection of cells from DNA damage
inactivation of carcinogens
antiviral and antibacterial effects
anti-inflammatory effects
inducing apoptosis in cancer cells (programmed cell death)
preventing tumor angiogenesis (new blood vessel growth) and metastasis
If you are interested to learn more, please read the following articles:
AIP Non-Nightshade Potato Substitutes
If you are avoiding nightshades and can't have potato, the good news is that there are some excellent starchy substitutes you can use in this recipe instead. Hit up your local Latin or Asian market to find these goodies! In this specific recipe I would recommend either malanga/yautia/ocumo or taro/dasheen. I also think true yams (labeled ñame at Latin markets) could work as well. I would not recommend yuca in this recipe because I think it would be too thick (and also it would burn up your hand blender motor!)
Learn more about these tropical starch potato substitute options in this blog post.
Instant Pot Cooking Times
Remember that the Instant Pot needs some time to reach pressure before it starts cooking. Even though this takes 3 minutes cooking at pressure, the total start to finish time is about a half hour, counting your prep work, sauteeing, pressurizing, cooking, and de-pressurizing. Still beats the heck out of making this on the stove!
Can I also just take a moment to gush about my new camera lens?? OMG! I have never bought a new lens since buying my Sony a57 back in 2012 (I have always used an f/3.5-5.6/18-55mm zoom, meaning my "best" food shots were 55mm f/5.6). I was way overdue to finally bite the bullet and invest in a killer F/1.4 50mm lens (which is actually 75mm equivalent on my crop sensor). I LOVE EEEET. LOVE LOVE LOVE. I am sure I will lose my mind once I am able to get my hands on the new show-stopper full-frame a99II (which has been out of stock since it released at the end of last year, ugh).
Truth be told I may have been having a little too much fun taking pet portraits with this beautiful new piece of glass. Here are a few shots of my furry pals for my fellow crazy cat ladies ;-)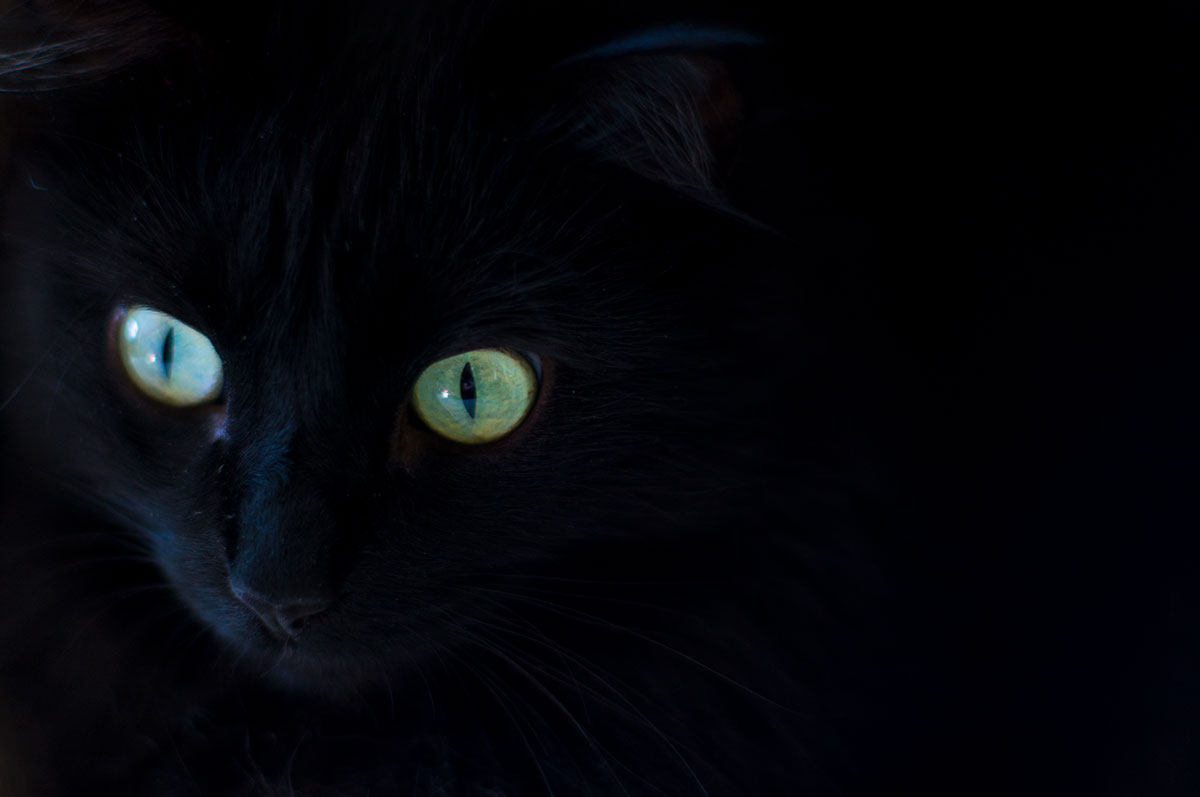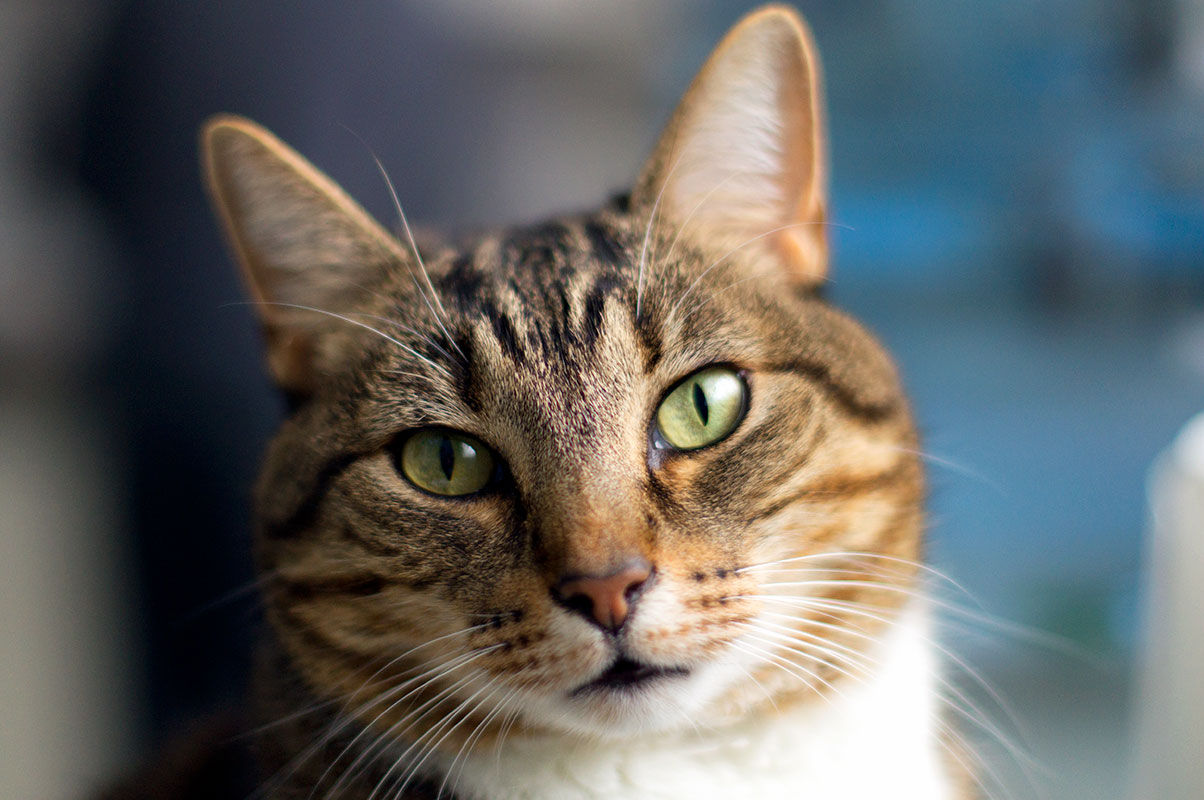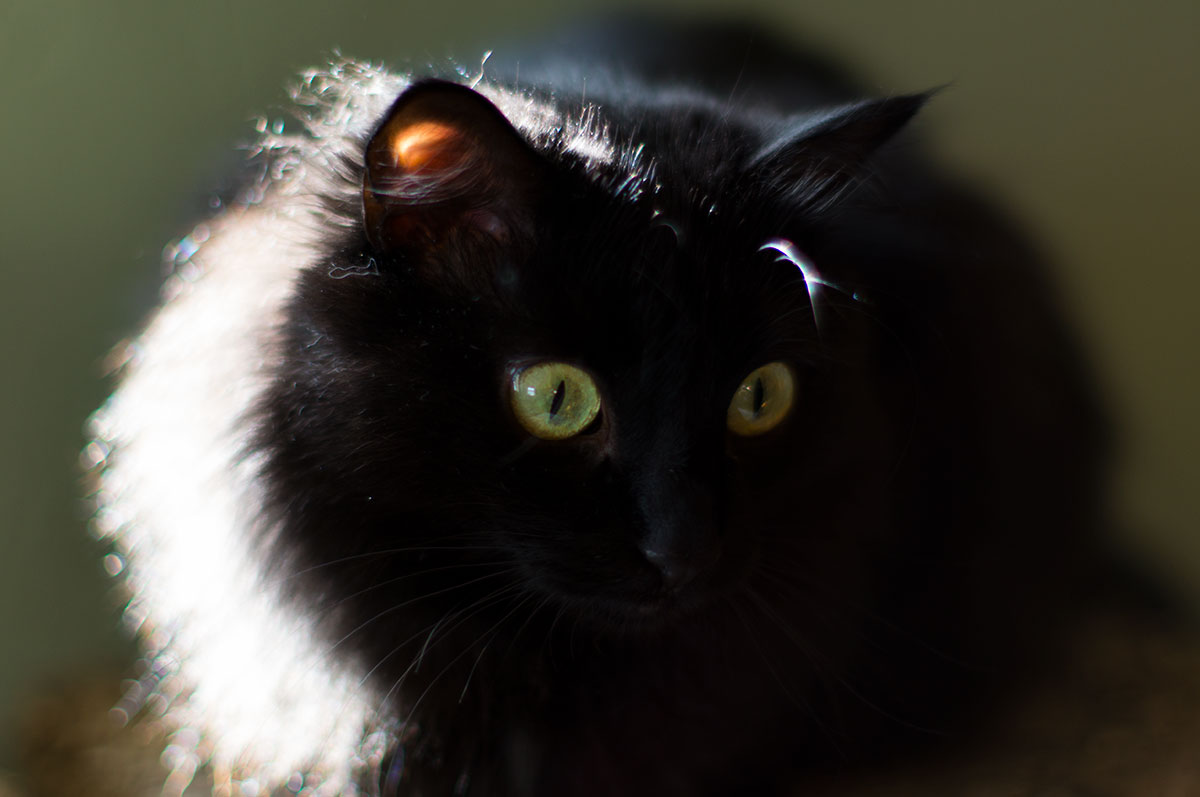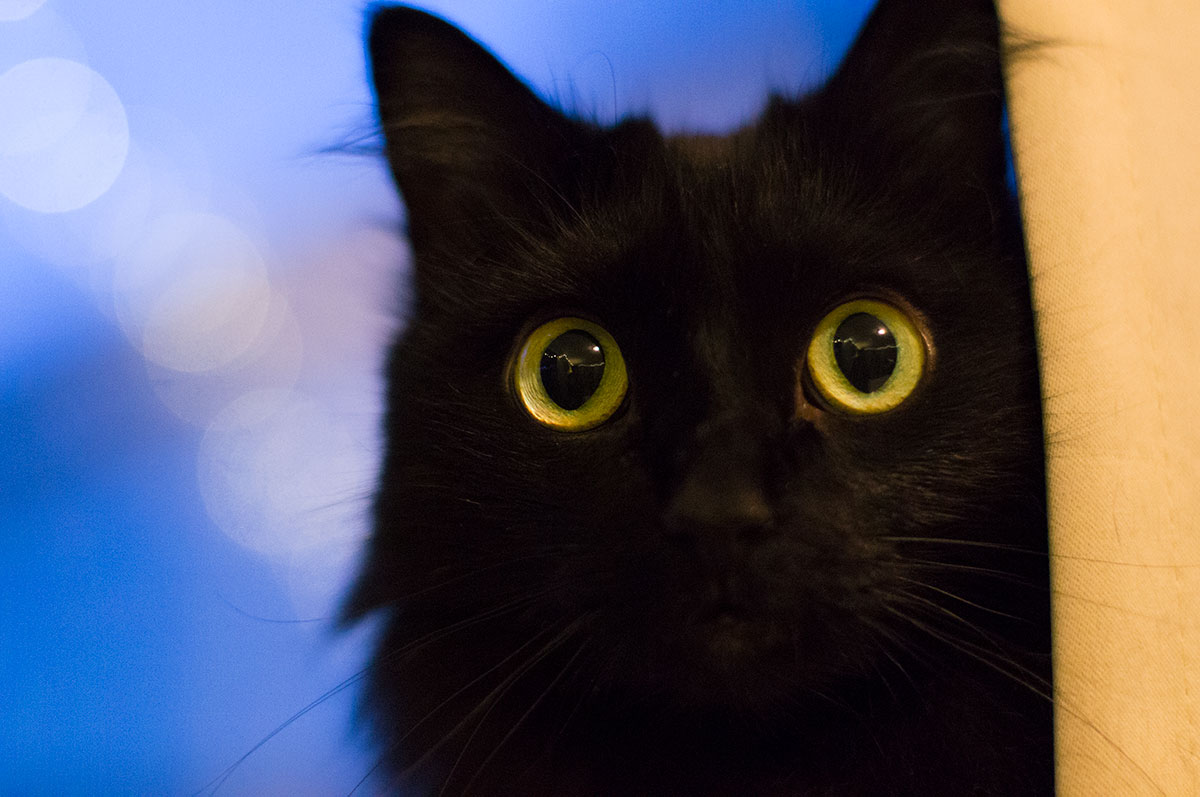 3-Minute Bacon Potato Cauliflower Leek Soup in the Instant Pot (Paleo, Whole30, AIP option)
Amanda Torres @ The Curious Coconut
Published 01/25/2017
This creamy potato soup is packed with flavor and has a rich texture without any dairy thanks to the hidden cauliflower.
Ingredients
1/4 to 1/2 lb bacon (depending on how bacon-y you want it)
3 leeks (about 3-3.5 cups sliced crosswise into thin strips)
4 large cloves of garlic, minced
1 large head cauliflower, core removed (about 2 lbs trimmed)
2 lbs potato (any kind), peeled if desired, cut into 2-3
4 cups chicken broth (Instant Pot broth tutorial here)
unrefined salt to taste
Sliced green onions to garnish
Instructions
Press the "saute" button on the Instant Pot. Add bacon in a single layer across the bottom and cook until crispy. If you're in a hurry, skip the bacon altogether. The soup is still delicious!
Meanwhile, prepare other ingredients. To clean the sand off of leeks, slice the root end off and cut them in half lengthwise. Run them under water, pulling the layers apart to rinse in between. Slice crosswise into thin strips. If using potatoes, peel if desired and cut into 2-3" cubes. If using malanga or taro, definitely peel before cubing.
Once bacon is nice and crispy, remove to a paper-towel lined plate and set aside.
Add sliced leeks and garlic to the hot bacon fat and cook until soft and lightly browned. If you're in a hurry, you can skip this step.
Pour in the broth. If you sauteed the leeks, scrape up any browned bits from the bottom of the pot with a wooden spoon. Add remaining ingredients (except the green onion garnish).
Double check that the sealing ring is in the lid and close the Instant Pot. Turn the vent to "sealing" and then hit "manual" and the minus sign until it read 3 minutes. Note that due to the time it takes for the Instant Pot to reach pressure that it will be about 15 minutes to cook.
When the time is up, wait about 5 minutes before doing the quick release by opening the valve, or you can wait for it to naturally depressurize. Ideally, use a stick blender to quickly puree the soup right in the Instant Pot. Alternatively, you can use a potato masher to work it into a thick soup that has some lumps. You can also transfer it to a regular blender and puree it in batches (be CAREFUL and follow manufacturer directions).
Crumble the reserved crispy bacon and serve each bowl with a garnish of bacon and green onions. Enjoy!
Prep Time:
00 hrs. 5 mins.
Cook time: 00 hrs. 15 mins.
Total time: 20 mins.
Tags:
paleo
,
AIP
,
gluten-free
,
egg-free
,
autoimmune protocol
,
Instant Pot
,
soup
,
bone broth
,
potato
,
cauliflower
,
leek
,
bacon
Recommended Tools & Ingredients
These are affiliate links to the very products I use and trust in my own home.
We are a participant in the Amazon Services LLC Associates Program, an affiliate advertising program designed to provide a means for us to earn fees by linking to Amazon.com and affiliated sites.
FTC Disclosure: We also participate in other affiliate advertising programs. We only recommend and endorse products we use ourselves. All opinions are our own and not influenced by participation in affiliate programs.

Disclaimer: The information on this blog is for educational purposes only and is not intended to diagnose, treat, cure, or prevent any disease. The content on this blog is not to be considered an alternative for medical advice and the author strongly urges you to discuss any concerns with a qualified medical practitioner. Use of recommendations from this site is at the choice and risk of the reader. These statements have not been evaluated by the Food and Drug Administration.
I expect you, the reader, are making any recipe on this website or in my books at your own risk. I, Amanda Torres and/or The Curious Coconut, am not liable or responsible for adverse reactions to food consumed such as food poisoning and any kind of food-borne disease, misinterpreted recipes, domestic accidents, including but not limited to fires, cuts, bodily injuries, and messes in the kitchen. The recipes presented are intended for use by persons having appropriate technical skill, at their own discretion and risk.
Full disclosure and privacy policies HERE.